Our Wedding Policies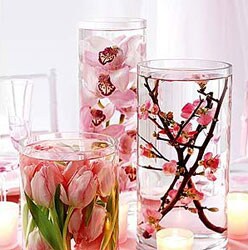 Your wedding flowers are the final exquisite touch to your most special day. They should be a beautiful complement to your gowns, ceremony and reception settings. Because we understand your wedding deserves our undivided attention and because we book such a large number of weddings, we offer 2 forms of consultation:

Our complimentary preliminary consultation
Allows you time to review our personal wedding portfolio, discuss seasonal flowers available, offer a guideline of prices as well as types of flowers available to fit your budget and you will personally meet one of our Bridal Team designers. This consultation lasts approximately 20-30 minutes and no deposit is required.
Our Detailed Consultation requires a $200.00 non-refundable deposit to guarantee our availability for your wedding date and time. (This deposit is applied to your final total balance.) This consultation gives specific floral recommendations including colors and choice of flowers. This appointment is set with your personal bridal designer and lasts 1-2 hours. This consultation takes place anywhere from 3-12 months prior to your wedding; as long as your colors are picked out and the ceremony and reception sites are booked. We also recommend you bring photos of your gown, the attendants' gowns and your wedding day venues so styles, textures and colors may be coordinated to give you the most effective visual presentation possible. Remember, if you visit us one year in advance, you'll be able to see your in-season flowers in person. You may skip the Preliminary Consultation and upon receipt of your deposit go straight to your Detailed Consultation.
Upon receipt of your deposit and after your detailed Consultation, you will receive a copy of your contract which will specifically outline all flowers, accessories, rentals, delivery schedules and services. You must sign and return one copy to us to verify these items meet with your approval. Any and all further changes after you have signed the original contract must be made in writing to your Wedding Consultant, and a revised contract will be written which needs to be again signed and returned to us. Any changes will be debited/credited to the final total of your order.
The final balance of your wedding (reflecting the credit of your initial deposit) is to be paid in full no less than ten calendar days prior to your wedding date by either Cheque drawn on a local bank, Cashier's Cheque or Cash. An additional surcharge of 3% will be added to any credit card payment.
Our promise to you- You will receive beautiful, fresh, thoughtful, comment-worthy flowers and prompt service from "Ms. Scarlett's Flowers".

We look forward to helping you make wedding dreams come true!